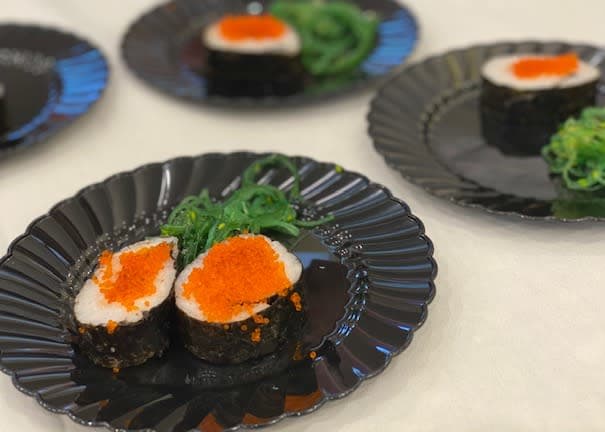 Chef Bill walked us through how to create the perfect sushi roll at home and we were able to taste all of his wonderful creations! 
Our monthly Passport Series gives us the opportunity to travel across the world and experience different countries' cuisines, beverages, and culture without leaving the comfort of home. This month we were able to travel to Japan and learn a little bit about the art of creating the perfect sushi roll. Although sushi comes in many different forms, it generally refers to foods that use rice seasoned with vinegar that are then served with raw fish or vegetables. Chef Bill's presentation focused on sushi rolls, which are a common type of sushi beloved by many here in the United States. Although most people think of sushi as using raw fish, sushi rolls are also often made using fresh vegetables, fried seafood or even cooked chicken! 
Thanks for helping us expand our horizons, Chef! We look forward to next month's journey to Russia where we will be learning about even more food and traditions!